In case you missed it, there's a brand new pack now live on my store.
And yeah you may have gotten the promo email or seen the ad or watched the new YouTube video...
But the truth is... the story behind the development of this pack has been a pretty wild/vulnerable one. I've had to get really determined this year to never let my tools limit my creativity.
So I figured I'd share:


I mentioned on my Instagram last week that my wife and I have been dealing with some pretty severe health issues. Well, one of the more recent symptoms has been a pretty ridiculous sensitivity to EMFs (cue Better Call Saul theme).
Yes, turns out that's a real thing. And when I say sensitivity, I mean I haven't been able to spend more than about 15 minutes in front of a laptop without feeling like my brain is shutting down...
Obviously, I can't even begin to describe to you how painfully frustrating this has been to me as a video editor. 🤦‍♂️😡
But I was determined to find a solution...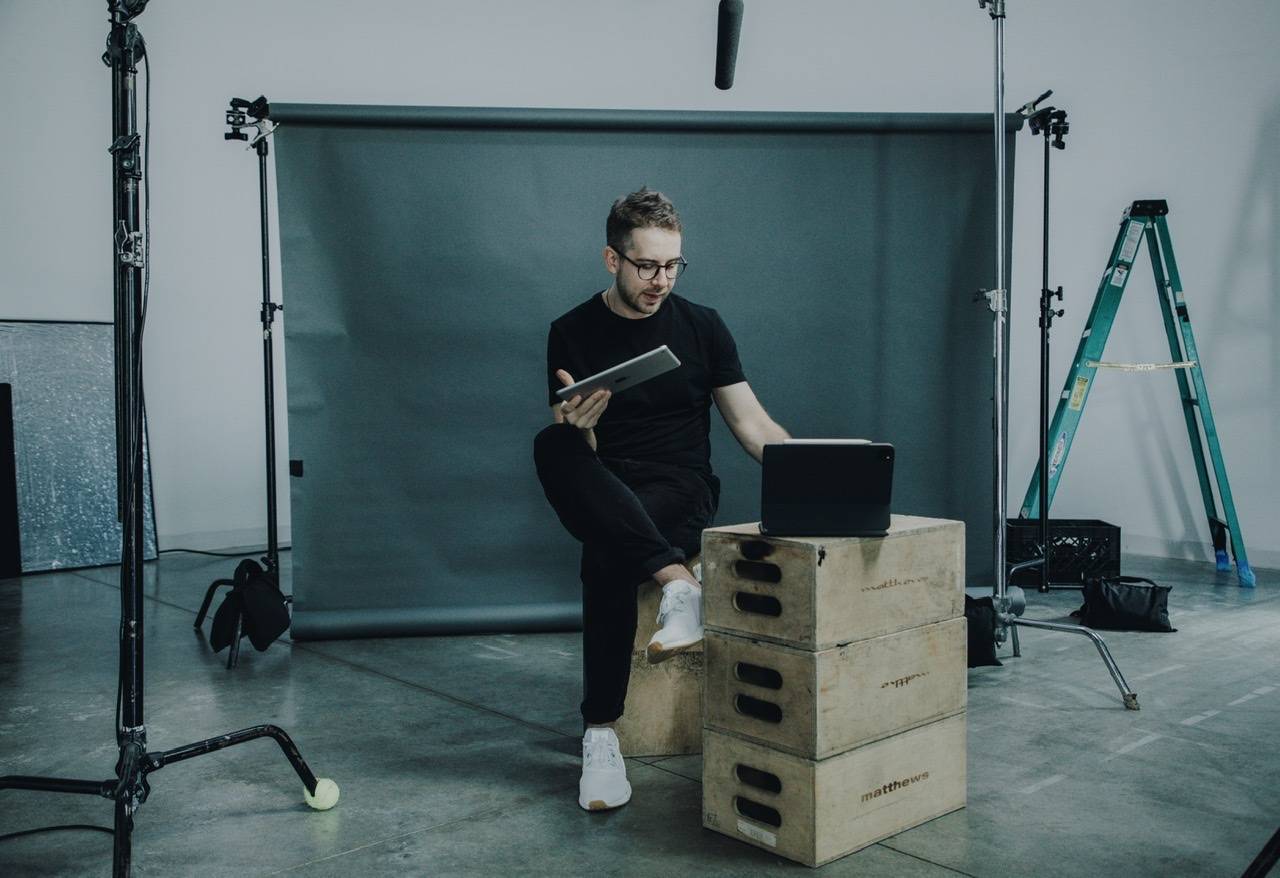 Well, over the past couple months, I'd seen quite a few Youtubers talking about switching to their iPad as their primary editing device.
Naturally I was skeptical. There was just no way it could hold up to a desktop or laptop solution.
But I also discovered that iPads are significantly less troublesome when it comes to EMF output. So I figured I'd try to turn lemons to lemonade and give it a shot, and well...
1) The iPad turned out to be significantly better on the health front. I could sit for hours at a time and finally get work done again.

2) I was honestly blown away by what i could achieve from such a tiny device right in the palm of my hand.
 
So with the help of my friend (and new team member) Ben Crosson, we converted every pack in my store to mobile-friendly h264 files and I started sharpening my mobile filmmaking skills...
(PS, I'm sharing more about what I've learned about mobile editing so far in a new video I just posted to YouTube. Click if you're interested in hearing more :)
All that aside...
And more important than this new pack launch...
I thought it was important to share this story. Because I know I'm not the only person who's had a hell of a year.
2020 has been really tough in a lot of ways. It's forcing a lot of shifting and reprioritizing. But I'm determined more than ever to never let my limitations limit my creativity.
I believe innovation becomes the greatest when the walls start closing in. It's where the real magic is born. So I'm embracing it big time, and hope this story can encourage you to do the same.
Keep pushing. Keep believing. It's going to be worth it.
Until next time... Happy Editing everyone.

-Ezra